Going All In
I left Michigan on November 12, 2006 and headed West, to Las Vegas. I was very fortunate to have my Mom (Love you Mom!) drive out to Vegas with me. We arrived in Sin City on November 15, 2006 with a U-Haul, about $2,500 savings, no job, no network, no family and no friends. (She flew back to Michigan a few days later).
Here we are in Oklahoma
Northern Arizona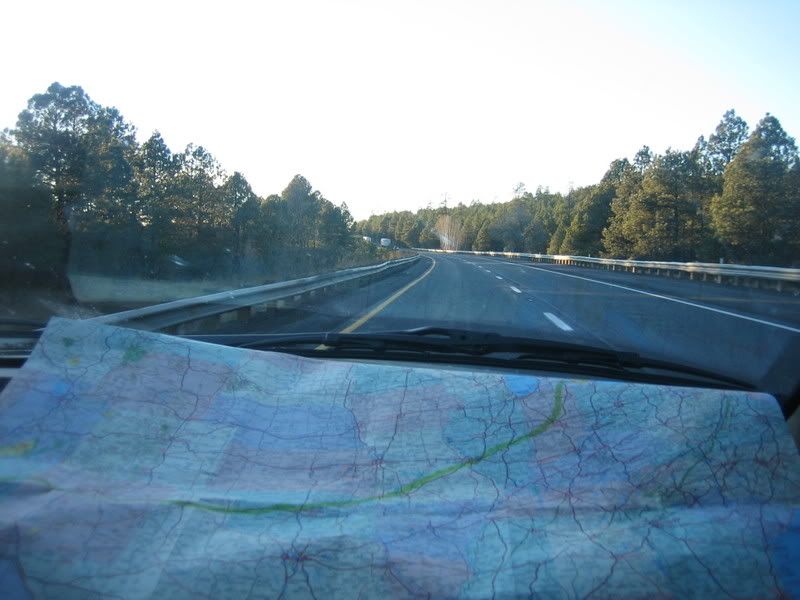 I was alone.
I knew nobody.
I had no job.
Nothing.
It was a dream of mine since I was little to move West and I did it. I had no safety net, nothing. I was on my own and 2,000+ miles away from my family. A new city, a new life and a new chapter in the life of Adam Dukes.
It was the best decision I have ever made.
It was the hardest decision I have ever made.
Would I do it again? Absolutely! I do not have a single regret of leaving and starting a new life here in the "Entertainment Capital of the World"
Rubbing Elbows
I bumped into Mr. Joel Zumaya at Caesars Palace my third day in town. This was a month after the Tigers lost the World Series to the Cardinals.
Deja Vu?
I know, I see the double chin, too. It's still there 🙂
I then went out to Tao that night with a High School friend, as she was in town. I bumped into Winky Wright (a professional boxer)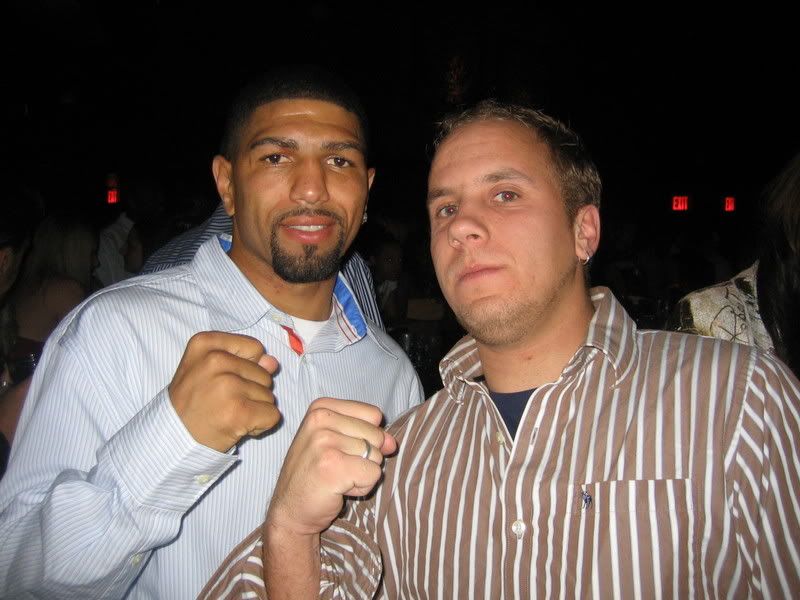 Later on that night I was within a stone's throw of Ms. Paris Hilton and Jay-Z.
Not bad. I have been in Vegas for 3 days and am seeing all types of celebs. I then realized I wasn't in Brighton anymore.
I think I'll fit in here.
I had moved in with someone I found off of Myspace. Remember that site?
Well, the glitz, glamour and shame wore off. My Mom had left and I was really on my own now.
The $2,500, that took me 9 months to save, took only a couple weeks to lose in a video poker machine on the North side of town. It didn't take me long to realize the drinks aren't free here. 
Well, it was time to find a J.O.B.
Time to be a big boy.
Start of My Career
Luckily my degree was in Construction and the city was still alive back then (seems like a lifetime ago now). I found a job within 3 weeks of moving here. I got hired by Turnberry Associates, a construction company out of Miami, FL. I worked on The Signature Towers at MGM.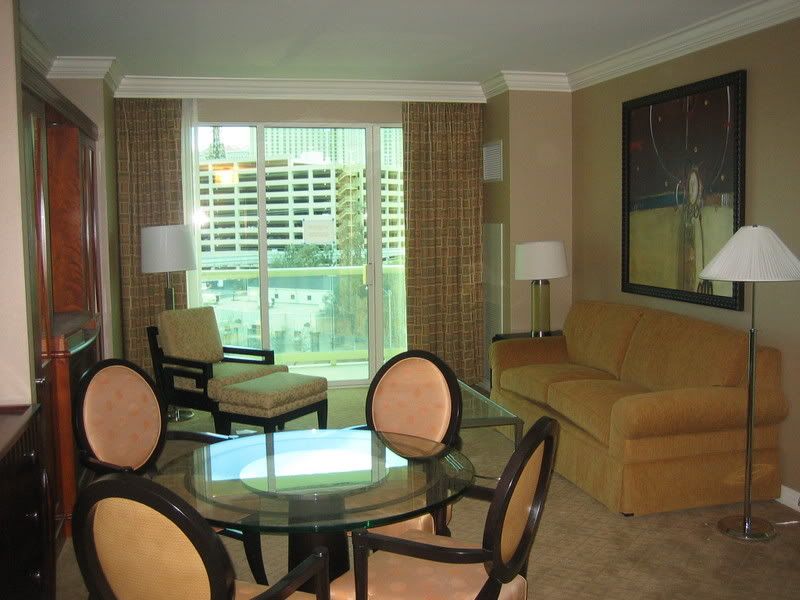 I worked there for about 8 months and then was "let go". I still have no idea why, but I believe it was inner-office politics.
I was unemployed and looking for work.
Again.
My Career 2.0
Well, 30 days to the date of being "let go", I found another construction job with  Perini Building Company working on Project CityCenter. I liked this job much better and I made a lot of friends and a lot more money.
I worked there for just over 2 years and am damn proud of it. I worked on the Aria tower. Just an unbelievable hotel. If you get a chance to stay there, do it. You won't regret it.
Well, all good things come to an end. In December of  '09, most of us were laid off as they were opening the casino resort.
Trip to Michigan
I went home for the holidays for 3 weeks as I had time. I went on a road trip to Key West with some High School friends for New Years. It was a lot of fun, but way too much driving in a 7 day span. (Michigan to Key West and back) Check a map, that drive sucks!
Unemployed & Loving It?
Now the last 3 months of working on the Aria tower I often worked 7 days a week. Sometimes it was the day shift, sometimes the afternoon shift, but mostly the graveyard shift (midnight – 10 am). It sucked! I was happy to be out of work and I was going to enjoy being unemployed and do nothing. I told myself I didn't want to do anything but eat bon-bons and watch TV for three months.
At least.
Game Changer
That lasted about 3 weeks. I had saved up money and wanted to find something to do that I enjoy. In February of 2010 I stumbled upon this video and bought his book and it changed my life.
Forever.
My First Business
I started my first business in October of 2010. I self taught myself everything with YouTube videos, hundreds of ebooks and online forums. It wasn't easy, in fact, it was so difficult that I wanted to give up about a hundred times. I didn't though, I stuck with it. There were some tough months of having to skip the mortgage payments as I had to eat.  Self-doubt, depression, self-pitty are just a few of the things I had to go through. I don't know how many times I thought to myself, "This isn't for me, time to get a job".
I never looked for a job. Not once. My back was against the wall and I kept fighting, cold calling (5,000 businesses in my first 6 weeks), practically begging for work. My negotiating skills sucked. This is how a normal conversation went down when I quoted a website;
Me: "$1,000 for the website"
Business owner: "$150"
Me (again, with my killer negotiating skills): "Deal!"
That was a long time ago.
I learned the hard way you cannot run a business like that.
My Next Business
I saw how the online marketing landscape was changing and I wanted to shift my focus. I wanted to offer only one service: brand management. Some call it reputation management/marketing, customer service, Social media, etc. I call it brand management. Customer service sucks in this country and I want to change that, one business at a time. I thought about it for 6+ months and I finally launched Social Sinergy in July of this year.
Notice the spelling.  That is not an error. I wanted socialsynergy.com, but it was not available. I tried to think of other names and called my good friend Harry and he said, "Why not spell it S-I-N and play off living in Sin City?"
Pure genius.
The rest is history and I am going to tell that story when I sell the business for 7 figures.
Becoming a Published Author
Did you know 80% of people want to write a book? Well, I was in that 80%, but am willing to bet that the majority (95%) of people don't follow through with that dream. Publishing a book has been a dream of mine for years, probably since elementary school days. I wanted to have it published by my 30th birthday (8/8/11), but I was a bit late. I ended up publishing my book on September 3, 2012. It is available on Amazon here (shamless plug).
Here is a quick story I shared on CNN
Conclusion
I don't say any of this to brag or boast, I wanted to write this to inspire/motivate people to chase their dreams. It can be done and I am living proof of it. I am NO different than you. I just had a drive, found my passion and went all in.
I don't plan on being here to celebrate my 7th year in Vegas as I feel it's time to move on. I've lived a quarter of my life in the city of Sin and I need something new. Not sure where, but my goal is June 1, 2013.
Destination: TBD
It's been an interesting 6 years. I would have never envisioned this when I left Brighton 2,195 days ago.